eDermaStamp by Dermaroller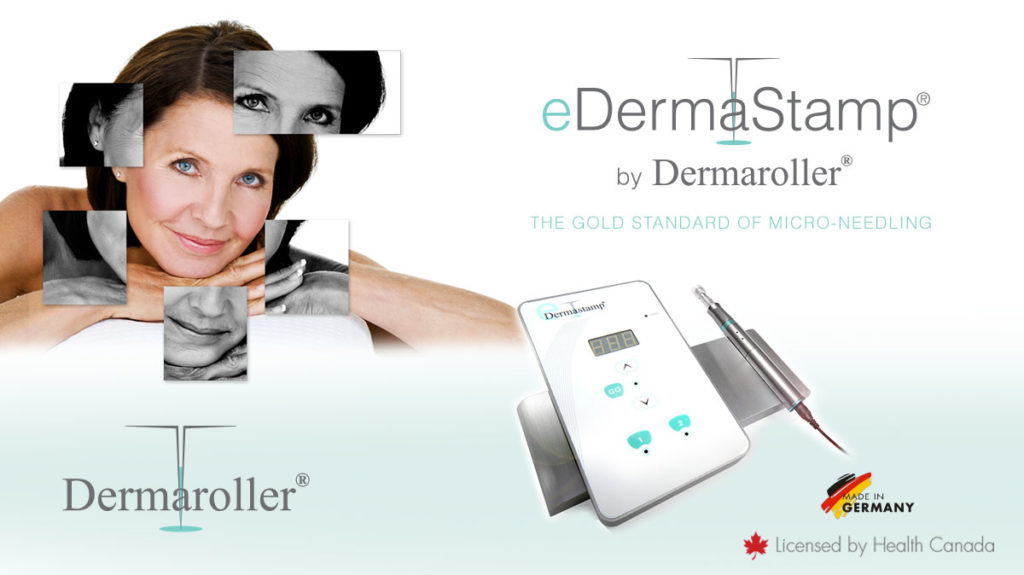 Interlude Esthetics and Wellness introduces the State Of the Art "DERMAROLLER" a MICRO-NEEDLING procedure for the skin rejuvenation! Licensed by Health Canada.
WHAT IS THE MICRO-NEEDLING PROCESS?
Treatment using SPECIAL MICRO-NEEDLES puncturing the skin to a specific depth.
This triggers a Healing process which utilizes growth factors and normalizes cell function.
Result–Healthy & Younger Looking Skin … Cell function is improved while damaged skin is replaced with NEW SKIN that has improved structure and elasticity
Dermaroller or Micro-needling therapy is also referred to as Collagen Induction Therapy (CIT) or Percutaneous Collagen Induction (PCI). There are numerous medical studies illustrating the effectiveness of CIT, and proving it to be one of the best (if not THE best) forms of treatment for improving skin structure & appearance.
Per Individual Session: $325.00
Purchased in a series of 4: $315.00
Book your consultation today with Diane 705-492-7074 OR by e-mail [email protected] to improve your skin's overall appearance and function!