About Us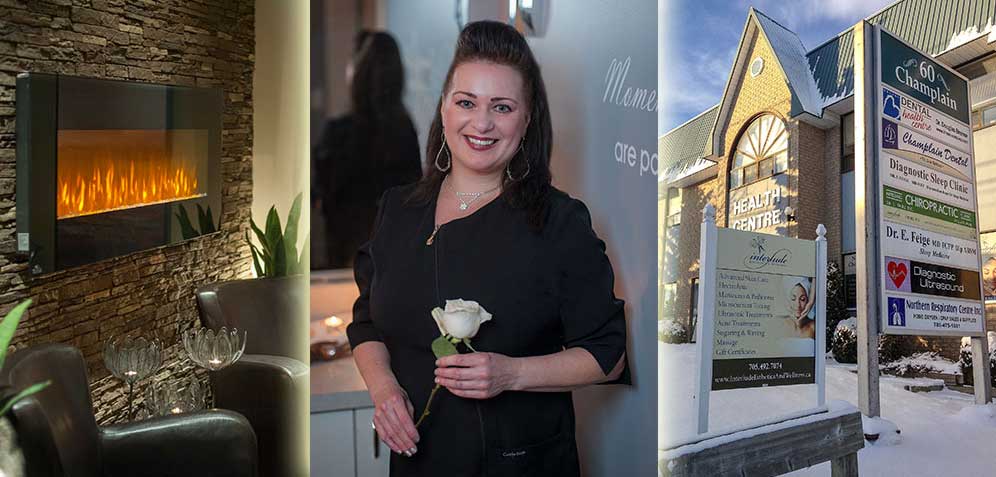 Diane Paju is the owner/operator of Interlude Esthetics and Wellness and has been a dedicated provider of Esthetic and Holistic care services as a Reiki Master, Reflexologist and Acupressure Massage, Aroma Head Massage and Manual Lymph Drainage. She offers over 20 years of experience in the Esthetic Spa Industry with studies in paramedical esthetics offering pre and post care for clients having had surgical facial procedures. All have been very rewarding in fueling the passion she has in working with the public.
As a graduate of Canadore College in Business Administration -3 year Accounting Program with honors and Nipissing University part-time studies in business has opened the path towards operating her own business. Having studied at the Academy of Esthetics in Sudbury and at the Spa Techology Training Institute in Toronto has provided an optimal level of care in benefiting the health of clients on many levels, as well as the North American School of Podology.
"I strive to introduce new technology to all my clients and provide a very informed level of communication with each client individually. My mission is to offer a relaxed environment which balances mind, body and spirit by providing hygienic, professional standards in a caring and relaxed environment to all."
Credentials
Master Skin Therapist
Certified Esthetician
Certified Electrologist
Certified Master Pedicurist
Certified Reflexologist
Reiki Master
Diploma – Infection Control
Member of the Canadian Examining Board of Health Care Practitioners
Member of the Federation of Canadian Electrolysis Association
Diane Paju
Certified Esthetician, Electrologist, Reflexologist, C.M.P.
Member C.E.B.H.P.
(Canadian Examining Board of Health Care Practitioners)